Gibber Australia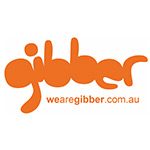 Looking for a new approach to your staff training?
Gibber work within business and schools throughout Australia & The UK delivering memorable training and events that inspire positive change. Using live theatre, filmed scenarios and multimedia we have over 17 years' experience in helping change mind-sets.
Our dedicated, passionate team have built a reputation for developing high quality Drama Based Training and Theatre in Schools that is well researched, fun and facilitates change. If you have a message that you need communicating or an issue that want to explore with your team in a dynamic, fresh and credible way Gibber can help.
Gibber have developed bespoke training, events and films for Car dealerships, Local Authority departments, Housing Associations and even Professional Football Clubs. Taking your complex issues, processes and practices Gibber will devise accessible training or change management approaches that are not only outcome driven and measurable but also client lead and memorable.
Send Message to listing owner
Gibber Australia